Doceo Center Staff
Cassidy Hall, Director & Technology Integration Specialist
Assistant Professor, Learning Technologies
208-885-9084 (office) 724-454-4295 (cell)
Cassidy Hall is the Director of the Doceo Center for Innovation + Learning as well as an Assistant Professor of Learning Technologies in the University of Idaho's Curriculum and Instruction Department. Cassidy delivers professional development concerning technology integration to K-12 educators throughout the state of Idaho. She is also part of the Center for Excellence in Teaching and Learning where she supports technology integration across all UI campuses. She dedicated fifteen years to working in public education in Pennsylvania prior to relocating to Idaho. After earning a Bachelor of Science in Broadcast Journalism from West Virginia University, she pursued teaching certification and taught high school English for nine years. She received a Masters of Education in School Library and Information Technologies in 2006 from Mansfield University in Pennsylvania. Cassidy spent the next six years working as a media specialist, technology integration coach and instructional coach at a rural school district in Southwestern Pennsylvania. She received training to support her coaching roles through Classrooms for the Future, Pennsylvania Institute for Instructional Coaching and the Penn Literacy Network. She brings extensive experience of one-on-one collaboration with teachers in integrating technology in K-12 classrooms and offering ongoing professional development to support technology integration. Cassidy's research interests focus on technology integration in K-12 and higher education classrooms.
Farjahan Rahman Shawon, Teaching Assistant
shaw0901@vandals.uidaho.edu
Hi, this is Farjahan Rahman Shawon from Bangladesh. Currently, I am living in Moscow, Idaho with my 2 sons (17 and 12 years old). I am a Doctoral student at the department of Curriculum and Instructions in College of Education. I have done my first masters in Public Administration and the second one in Educational Leadership. Management and Planning. After spending 15 years as a middle and high school teacher and a school principal, I decided to go for further study in education and thus I ended up joining UI. Besides academic study, I have a 4 years diploma in Indian Classical music and worked as a music teacher as well for 7 years. I am a passionate professional singer and I love writing drama/skits, songs for kids and love working as a director too. In my previous workplace (International School Dhaka), I have successfully staged 6 drama productions and raised a good amount for helping volunteer organizations like Habitat for Humanity and CRP. I also have worked for Room to Read and USA based NGO that works for upgrading literacy in Bangladesh as well as in 11 other countries around the world. I worked with them as a teacher's trainer and wrote a simple concept book as part of their literacy program member. I love being known as a Bangladeshi woman who is culturally active and wants to learn about other cultures as well as make opportunity for others to learn about her culture! Looking forward to getting some solid knowledge on Qualitative Research!
Stephanie Kirah Monks, Teaching Assistant
monk7912@vandals.uidaho.edu
My name is Stephanie Monks and I am 24 years old. I was born and raised in Whitby, Ontario, Canada. Whitby is a small town that is about a 40-minute drive east of Toronto. From the first through 12th grade, I was in French Immersion. I have been a competitive swimmer my entire life. Swimming has given me the chance to travel around the world, meet amazing people, train with Olympians, attend Canadian Olympic trials and it has made me a much better person. My parents retired into Victoria, British Columbia after I graduated from high school. From here, I visited many US schools and I was eventually recruited to swim at the University of Idaho. I competed for the team for 4 years as a freestyler. I was the team captain for my senior year, which led me to become a very good leader. I have a brother named Julian who is 3 years older than I am. He went to school at Simon Fraser University. I am a very active person. I love to workout, to ski, play soccer, snowshoe, surf, hike, kayak, swim, and more. I love animals, especially dogs. I have three rescue dogs at home. I enjoy being outside and spending time with them. I have received a Bachelor's of Arts in French and a Bachelor's of Science in Anthropology. I studied abroad in Pau, France in the summer of 2016. In the fall of 2016, I began a Master's in Education Curriculum and Instruction and a certification to teach French and English as a second language at the secondary level. I also began a teaching assistantship in the University of Idaho Doceo Center.
Yudi Zhu, Research Assistant
zhu9956@vandals.uidaho.edu
Yudi Zhu is the Research Assistant in the Doceo Center. He is an international student from China. He is currently pursuing his Master's Degree in Curriculum and Instruction. Before he came to the United States he was a teacher in China for 7 years after he acquired his Bachelor Degree of art in Education. During his journey as a teacher, he gradually realized that education in nowadays is not just about books but also needs to integrate with the ever changing society and the fast-paced developing technologies.
Tonia Dousay, Researcher
tonia@uidaho.edu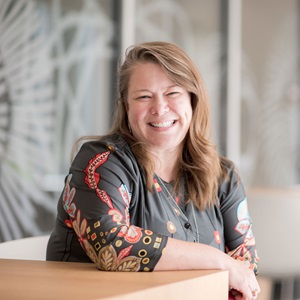 Tonia Dousay, Ph.D., is a Google Certified Innovator with more than 15 years of instructional design and eLearning project management experience. She began her educational journey in Career & Technical Education, earning a bachelor's in Agricultural Science and master's in Agricultural Education, both from Texas A&M University. After a career in adult- and continuing education with the Texas A&M Engineering Extension Service, she earned her doctorate in Learning, Design, and Technology at the University of Georgia.
Tonia focuses her teaching and research interests on:
STE(A)M teacher education
Instructional and multimedia design
Situational interest of learners
Design-based learning
Makerspaces and informal learning sit at the center of her work, creating an engaging environment to play with robotics, 3D printing, 3D modeling and mobileography for K20 learners. Where some areas of education focus on STEM-learning, Tonia emphasizes STEAM-learning, giving attention to art and agriculture and how we empower learners to be interdisciplinary.